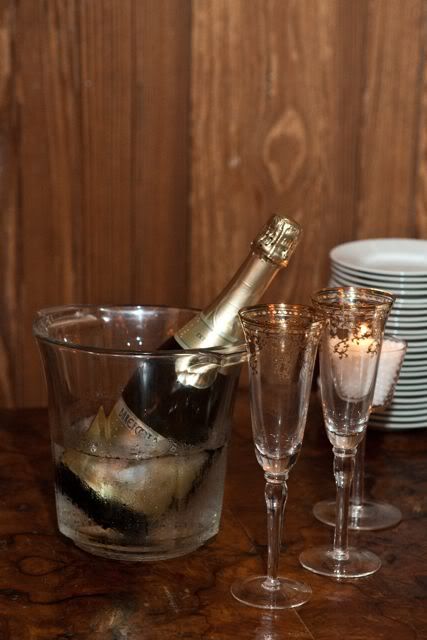 I just broke out these flutes in anticipation of our first anniversary!
My best friend of over a decade and MOH Amanda went first. One year later, I admittedly can't remember her exact speech, but I do remember feeling all warm and fuzzy while listening to it. Thankfully,
we had a videographer
. We'll be receiving our full wedding video soon so I'll be able to relive those moments that photos alone simply can't capture.
Amanda spoke of the "old times", way back to some of our embarrassing middle school antics. Then she seamlessly transitioned into when I met Mr. Lab and how she watched our relationship grow and how Mr. Lab became her friend, too.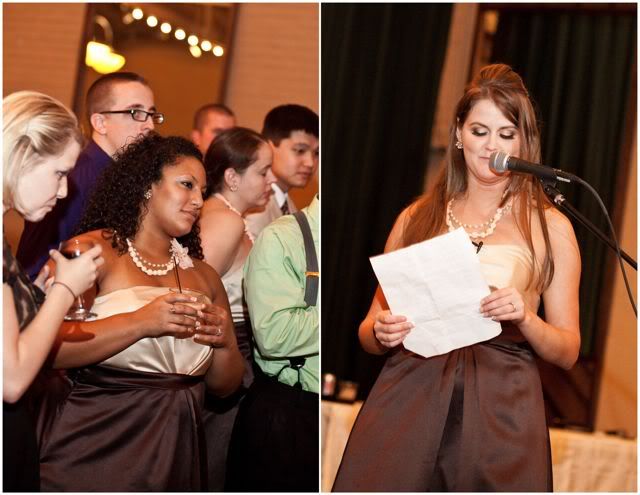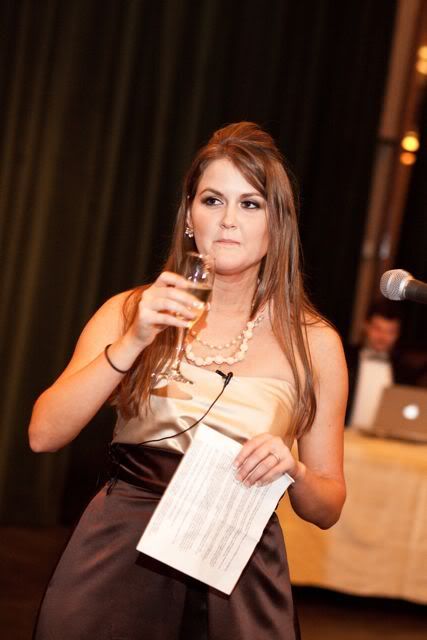 Amanda finished her speech and raised her glass to toast. Then Best Man Don walked up to the mic. He went off-script and settled into his funny-man status with some hilarious stories about Mr. Lab.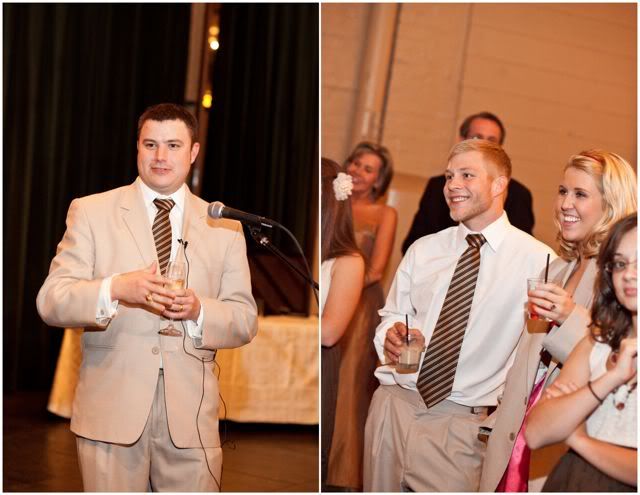 At times I reconsidered my choice to marry Mr. Lab....(I kid I kid!). But then Don got serious and I remember him saying that I made Mr. Lab a better man. That made me :D big time!
He finished by giving Mr. Lab his simple yet brilliant secret to a successful marriage:
"Happy Wife, Happy Life!
"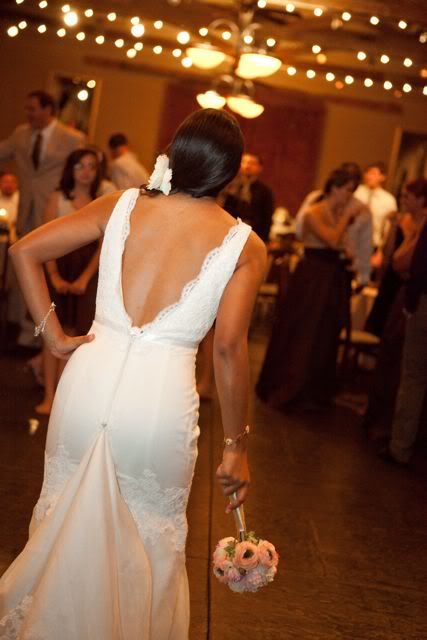 Like my super simple single button booty bustle?
Say THAT 10x fast!
I told my girls to get ready and as Beyonce's "Single Ladies" began playing, I picked a target and turned around.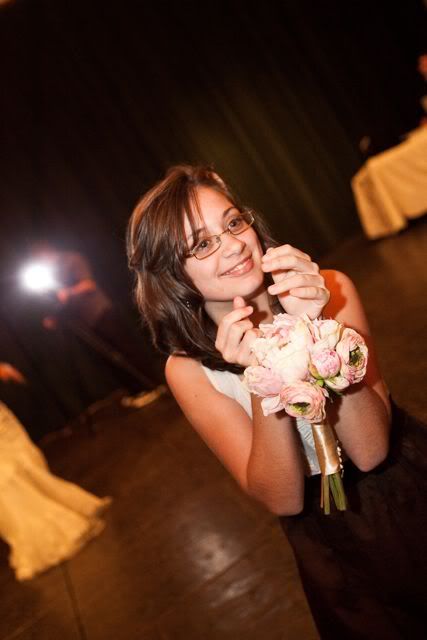 Then it was time for Mr. Lab to go fishing for his garter. The DJ started playing M.C. Hammer's "Can't Touch This" and he dove in!

Just like the bouquets, I had two garters: one to keep and one to toss. I bought the special UGA-themed garter as a little surprise for Mr. Lab. Judging by the photos, me thinks he likey!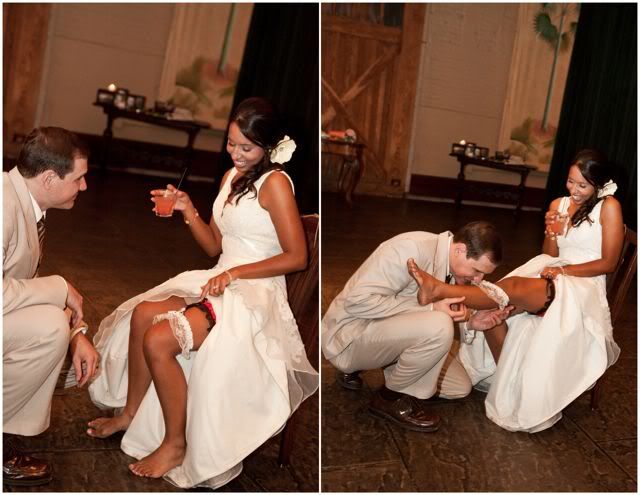 Mr. Lab is a trooper. I think he thought it would be all sexy to take the garter off with his teeth, but...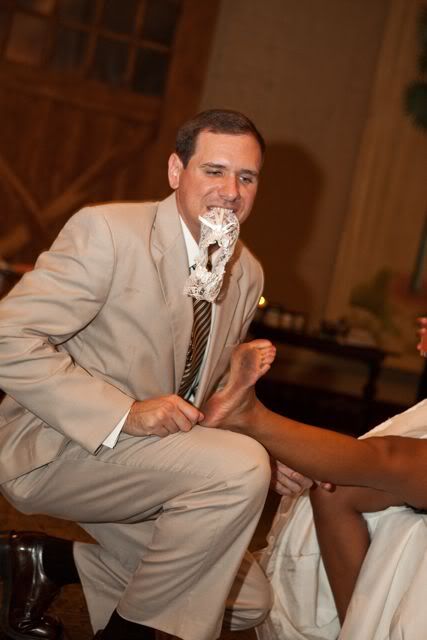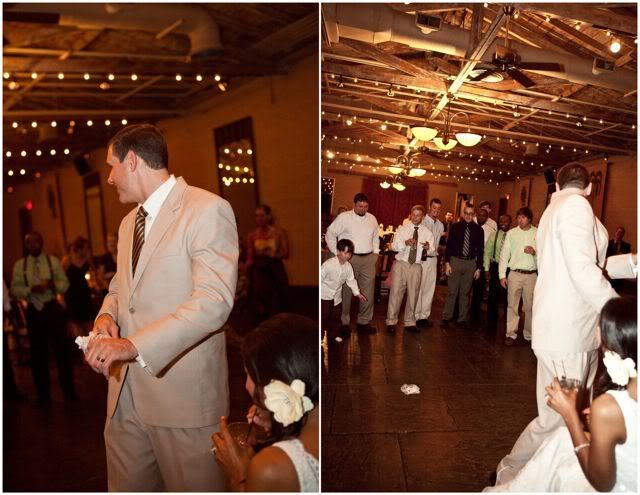 But it hit the floor and slid to my brother's girlfriend's son. There may have been some blatant avoidance by some of the guys along the way. I wish I had made time to attach some lottery tickets or a ten-dollar bill to the garter to encourage more participation!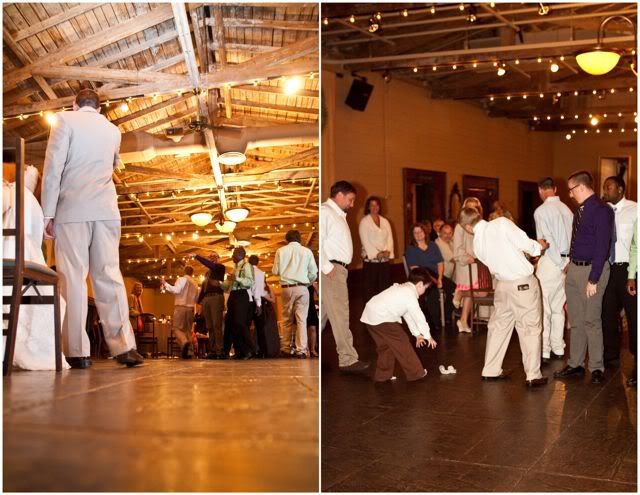 Although the tosses were fun, I never considered the kids taking part. I wish I had designated the tosses as adults only. I had a couple friends who really wanted to catch the bouquet but weren't willing to completely plow over my niece to get to it. ;)

Will you have a videographer to capture things photos can't like the toasts? As for the tosses, will you have an age limit on those?

Previously on Southern Sweethearts:
Next Up: We "Thrill" Our Guests

*All professional photos by Lindsi Jones Photography. Some images may have been slightly altered by moi.