Apparently Mr. Lab and I are kind of a big deal. Look at the paparazzi that showed up for our wedding!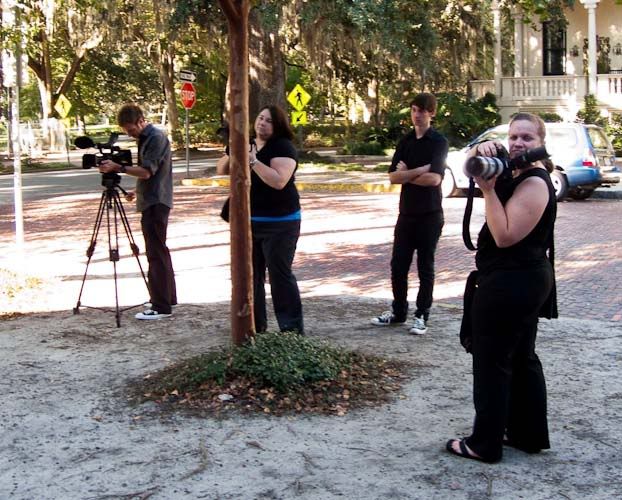 So what if we tipped them off ourselves. Don't celebs do the same?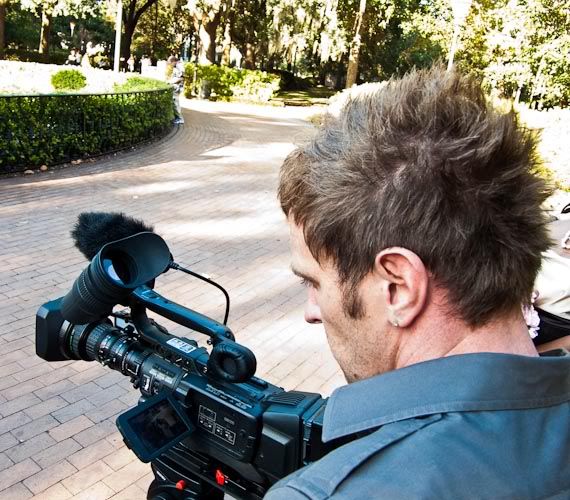 Okay okay! We paid them to be there! :P
But we also had a member of the paparazzi in our wedding party. GM Jimmy caught some "behind the scenes" action for us.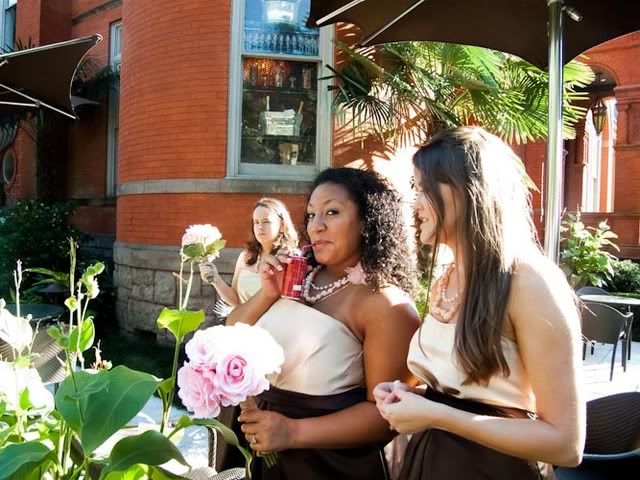 BM Brittany sipping on a Sofia mini.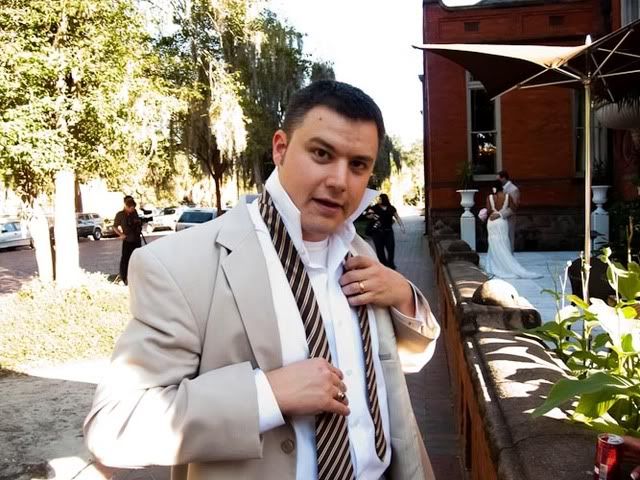 Best Man Don STILL getting ready. I told you the guys took forever to get dressed!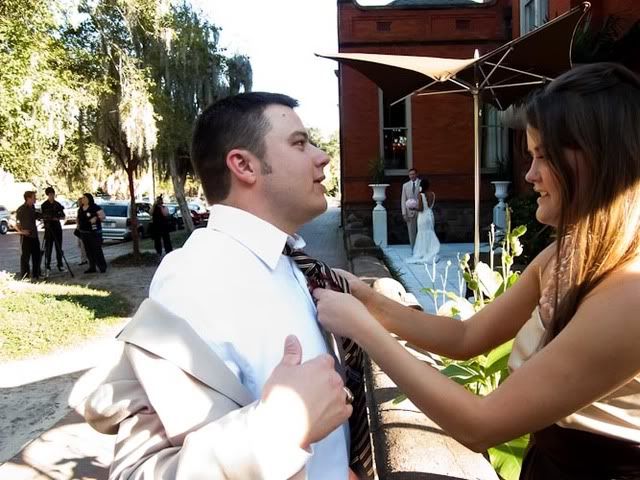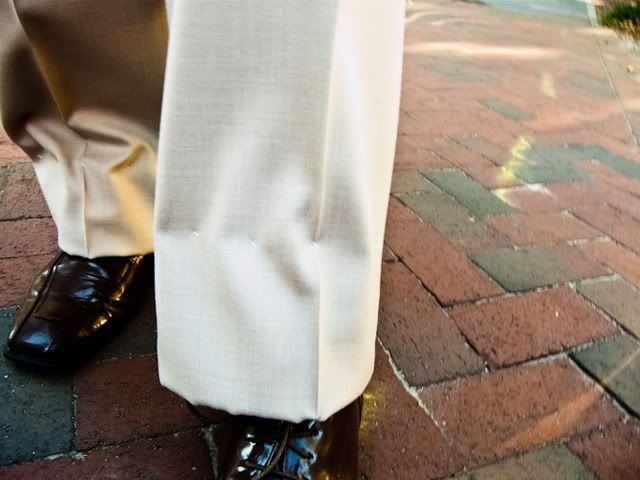 I thought this was funny. The boys took forever to order their suits (do you see a trend here?) so they didn't have time to perfect fittings and had to improvise.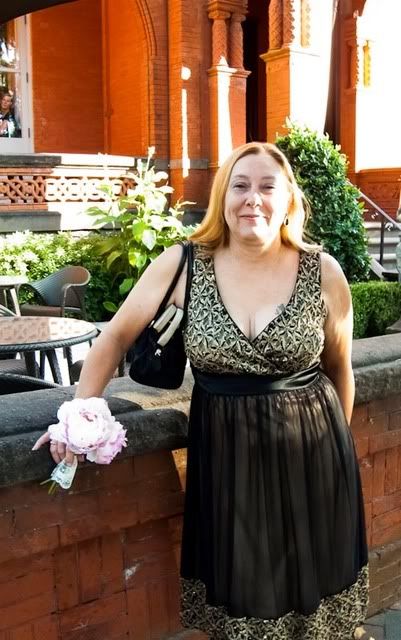 Mama Lab. :)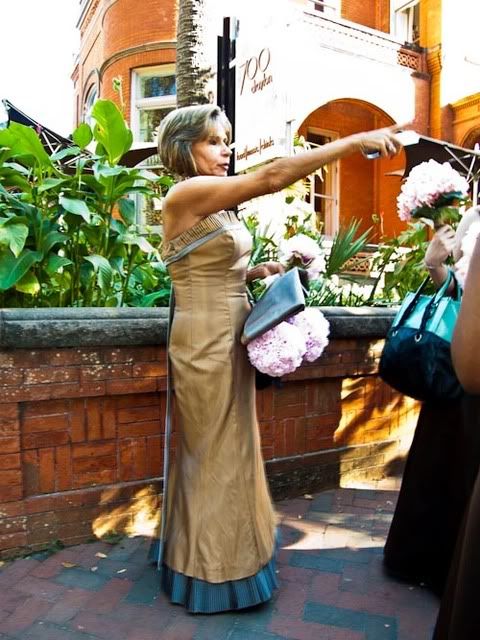 FMIL Lab taking charge and showing the wedding party where to go for photos.
Everyone began making their way to Forsyth Park for formals.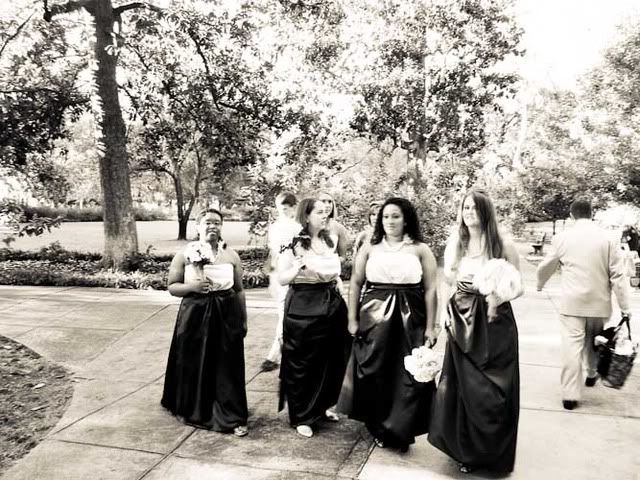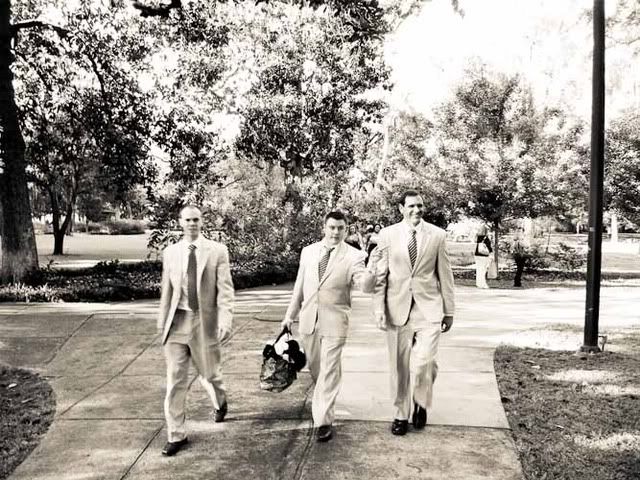 Newly married BM & GM Brooke & Jimmy.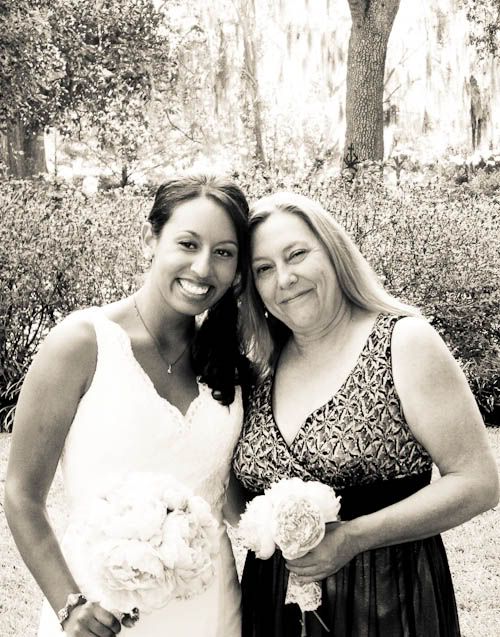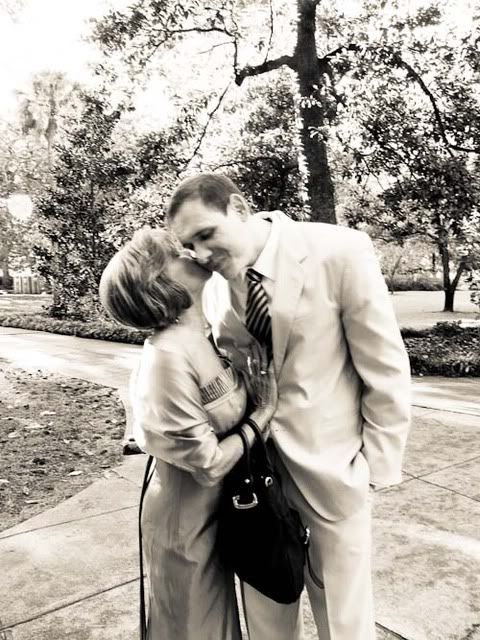 Look who's finally dressed!

Soon enough, it was time to take photos with my gals who've been with me through thick and thin.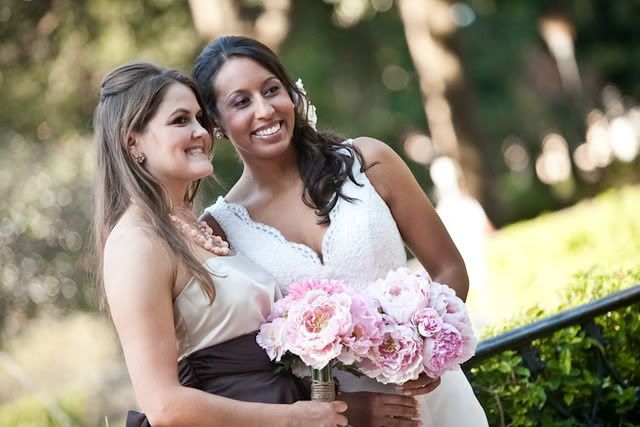 Special love to MOH Amanda! Friends for over a decade!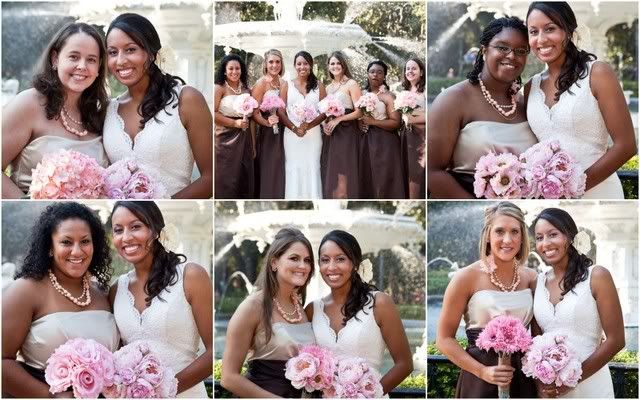 Clockwise from top right: Ashley, FSIL Leslie, MOH Amanda, Brittany, & Brooke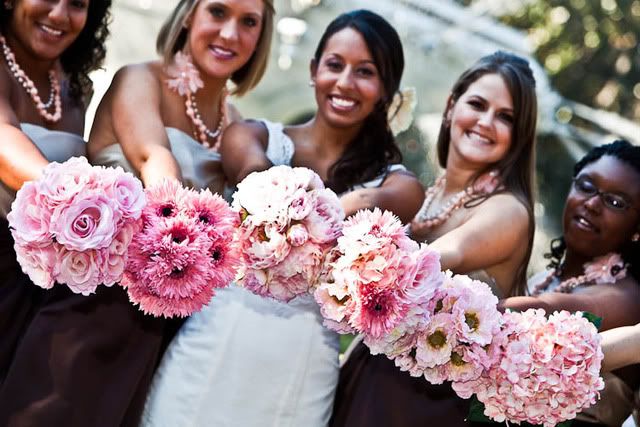 Remember these? Yeah, I finished them less than 48 hours out from the wedding!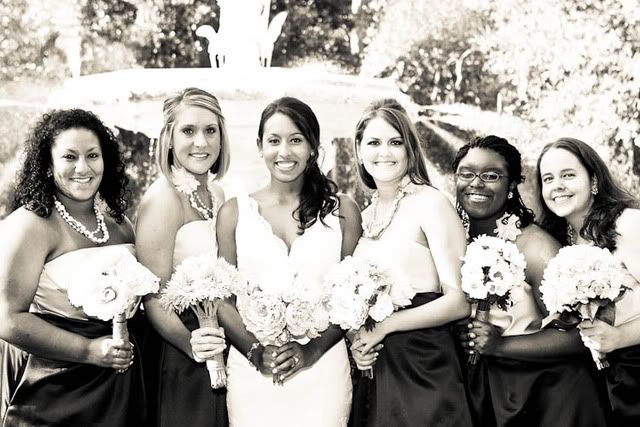 Now it's the boys' turn to work the camera!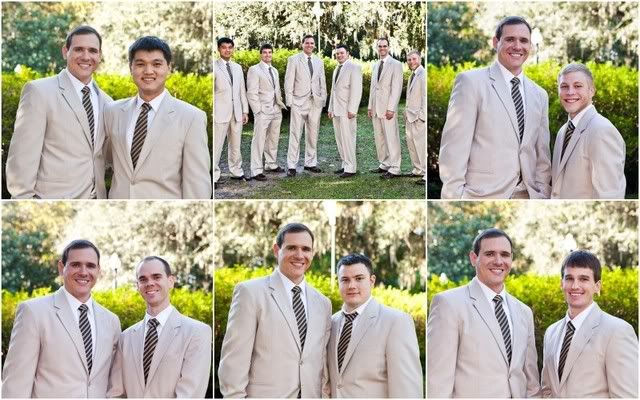 Clockwise from top right: Little Brother Lab Phillip, FBIL Jay, BM Don, Trey, Jimmy (Side note: The order of photos matches with the girls' photo to show who paired up down the aisle.)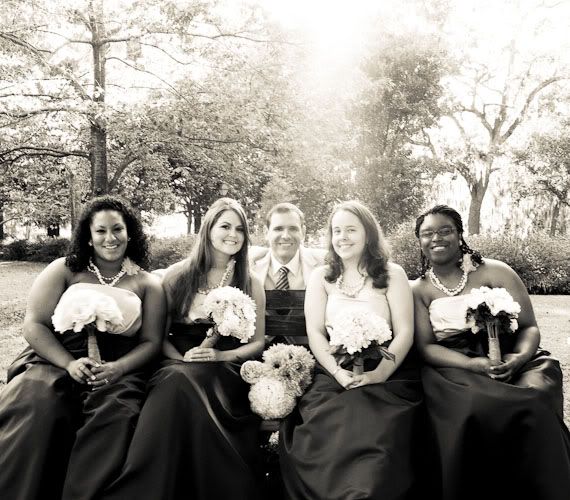 Mr. Lab doing a little last-minute flirting with my gals. ;)

While the boys were off getting their photos taken, I asked our second shooter to capture my FMIL putting on my "something borrowed" necklace. I was so thrilled to be in on the new tradition of handing down FMIL's engagement diamond to the ladies in the family getting married!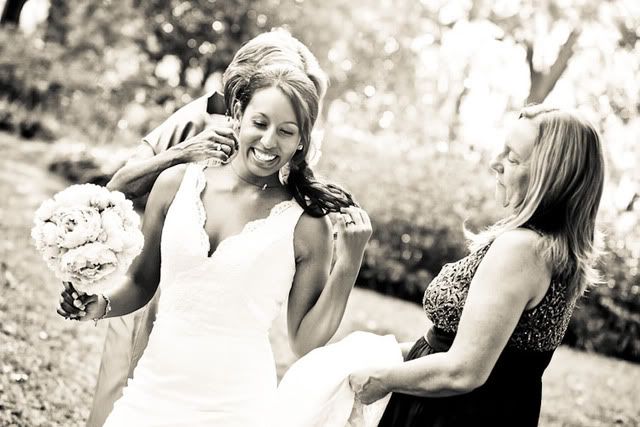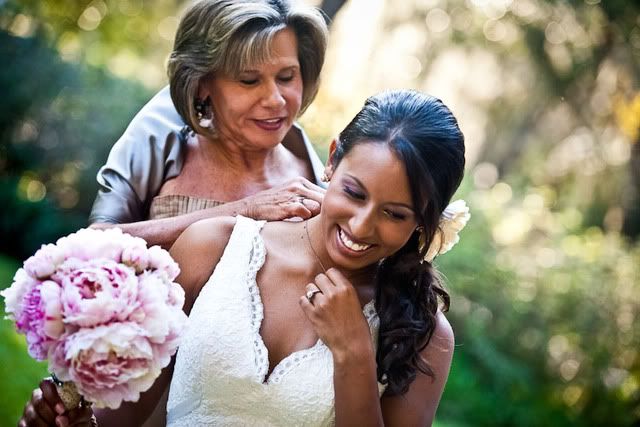 Now that my wedding ensemble was 90% complete (STILL missing my Loubs), it was time to take group shots.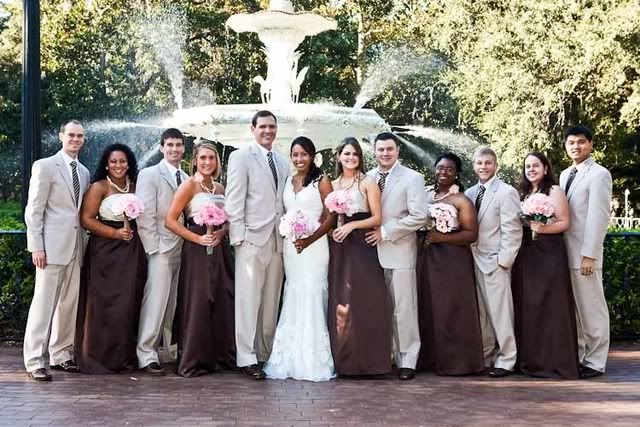 The first time I looked through my pro photos, I literally LOL-ed at this one.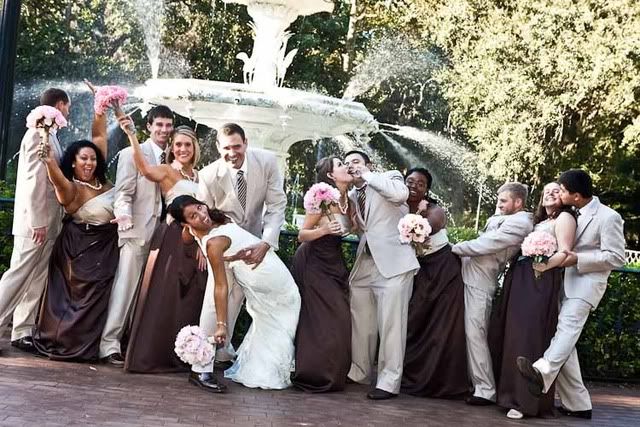 No, that's not my brother getting fresh with a BM. I've never seen that kid before in my life!
Okay, okay! I kid, I kid! That really is my little (well, not so little anymore...) brother who had double-duty as a GM and my escort down the aisle.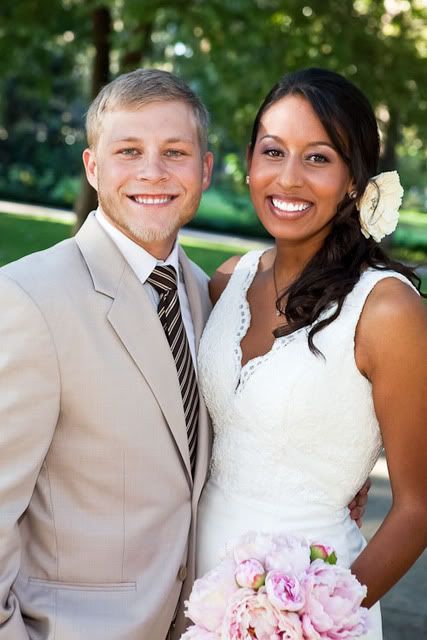 Speaking of the aisle, our ride was waiting to take us there: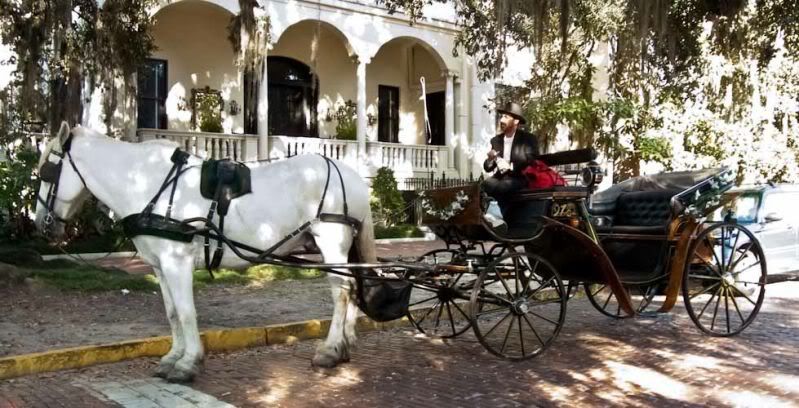 I was about to take my last ride as a single gal! But I didn't want to walk down the aisle barefoot! Would my Louboutins show up in time?

Previously on Southern Sweethearts:
Next Up: All The Small Things (Or: Details, Details, Details!!!).

*All professional photos by Lindsi Jones Photography. Additional photos by GM Jimmy. Some images have been slightly altered by moi.